Promote and Health Care Service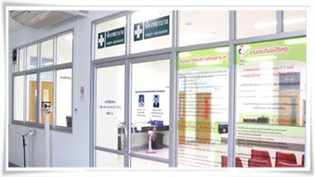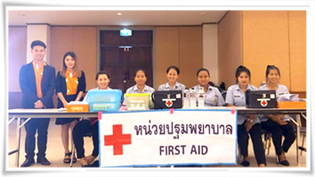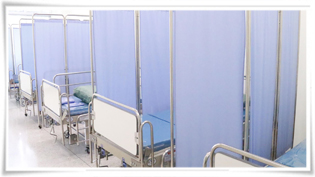 Kamphaengphet Rajabhat University has established the infirmary, for service to the students in health care in the time of student illness by nurse in everyday.
The service of infirmary is service free of charge. In case that illness of the students very hard. A nurse will arrange an ambulance takes students sent to the hospital, and to pay medical fee in the amount of the university.
1. Providing health service
- Fill in / search records
- Ask the record of patients
- Treatment / bandage
- Advice
- Take the medicine, and describes the use of medicine
2. Services medicine bag
- Written form
- Organized medicine
-Take the medicine bag and advice from the staff
- Circulation and loans the medicine bag by using student cards
3. The first–aid
- The students of Public Health Program issued units, and control unit according to the students.
4.Provide measuring glucose / blood pressure
5.Picking device (first-aid / condom)
6.The infirmary as a source of practice to the students of Public Health Program
7.Annual health check up to government officials and employees by cooperating with the Kamphaengphet hospital